COMPANY NEWS
Here's what we are up to at the moment.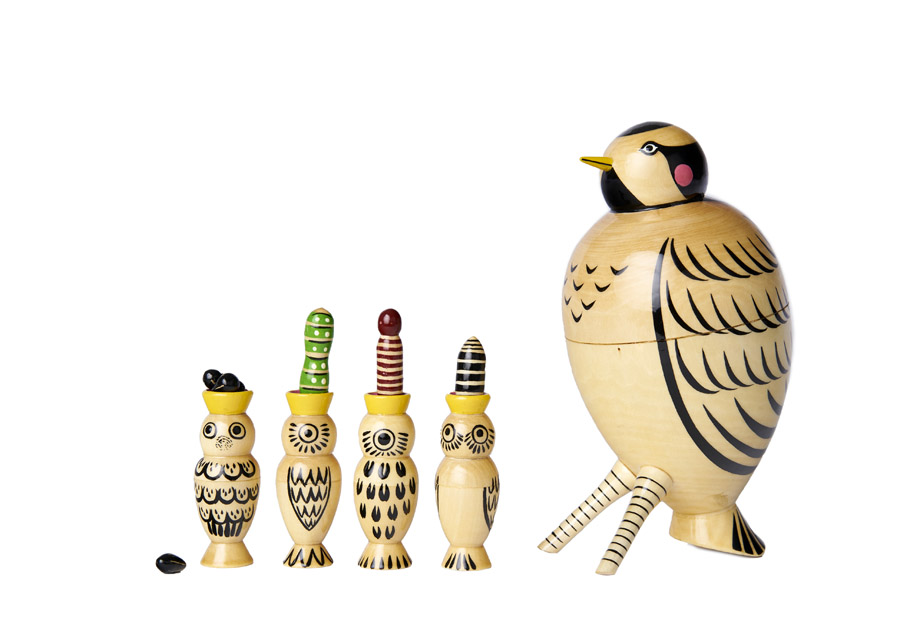 01.07.2019
NEW PRODUCT! MAMA BIRD
Mama and four babies.
Material: Linden, paint, lacquer. Manufactured in Semenov, Russia
Size: 160 mm x 90 mm. Price: 90,00 EUR
Design: Aamu Song / COMPANY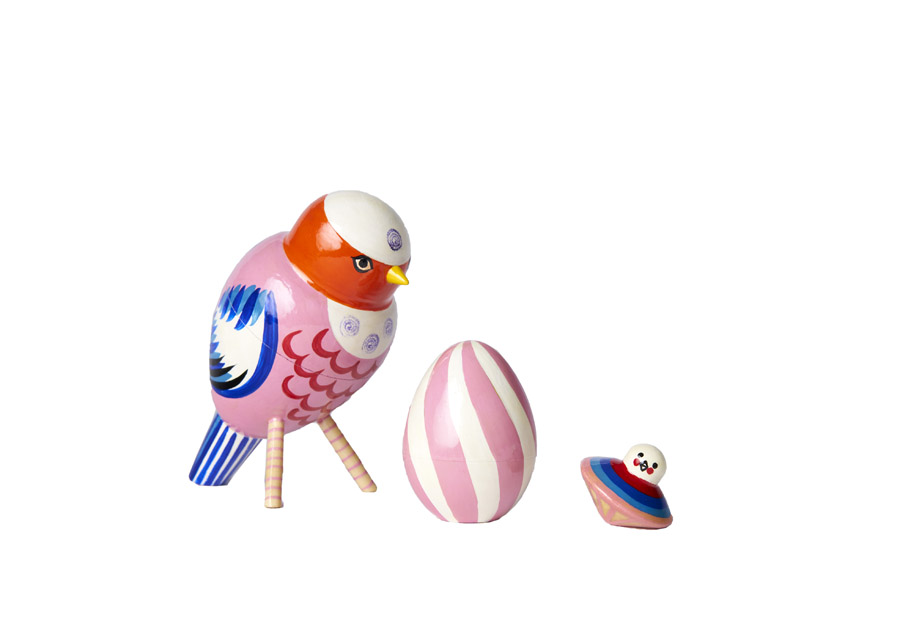 01.07.2019
NEW PRODUCT! PAPA BIRD
Material: Linden, paint, lacquer. Manufactured in Semenov, Russia
Size: 120 mm x 60 mm. Price: 85,00 EUR
Design: Aamu Song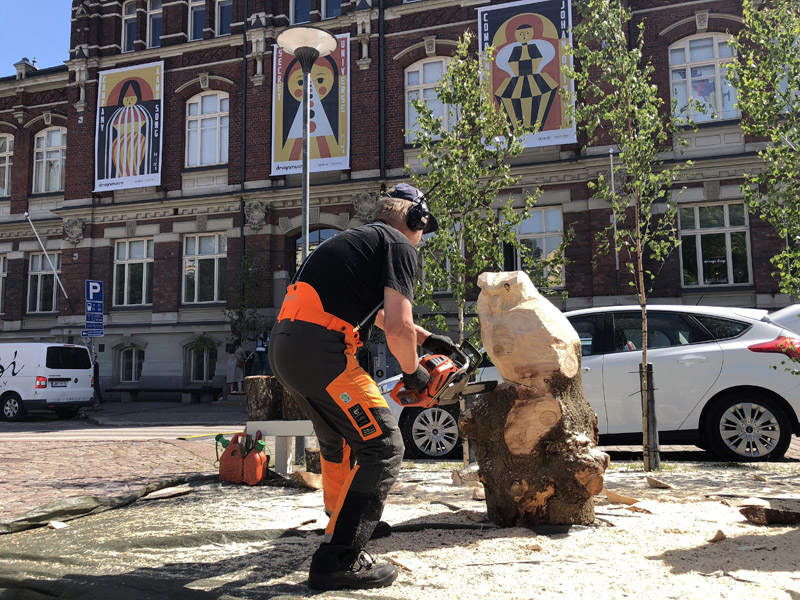 12.06.2019
We celebrate Finland at our 'juhannusetkot' i n– and around – Designmuseum Helsinki.
Chainsaw sculptors Leo Löppönen and Pertti Karhunen create their magic in front of the museum. Inside the museum we'll raise a midsummer pole. Thank you amazing Katri, Leena & Leena and Ville for making juhannusetkot happen.
SECRET UNIVERSE exhibition at Designmuseum 5.4.-22.9.2019.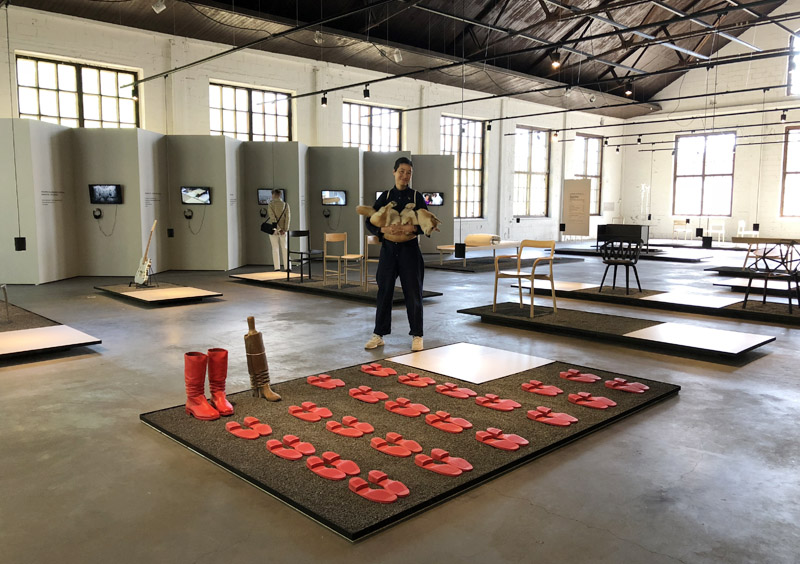 09.06.2019
Visiting Tehdas-Fabrik-Factory exhibition and our partipacion 'The Story of Lady-Jatsarit' at Fiskars, Finland.
Tehdas-Fabrik-Factory exhibition, curated by Anniina Koivu, is open 19.5.-15.9.2019 at Copper Smithy, Fiskars Village.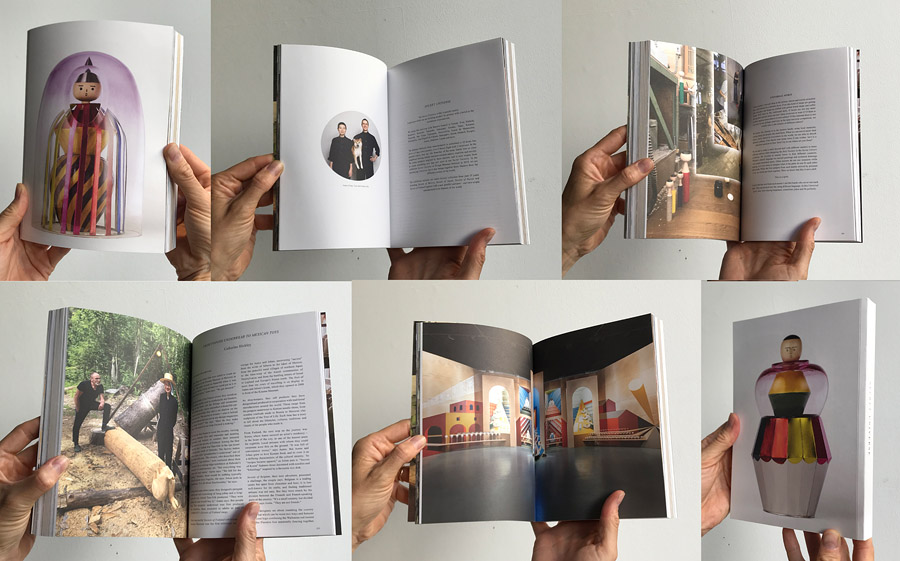 16.05.2019
Secret Universe published
Delivery man brought us today our new book Secret Universe!
12 years of Secrets in 280 pages composed by the amazing Nene Tsuboi. New texts by Catherine Hickley, Carlos Minguez Carrasco, Suvi Saloniemi, Eva Franch i Gilabert, Shigemi Takahashi, Bjarke Ingels, Ikko Yokoyama and more. Publisher: Design Museum, Finland 2019. Available very very soon.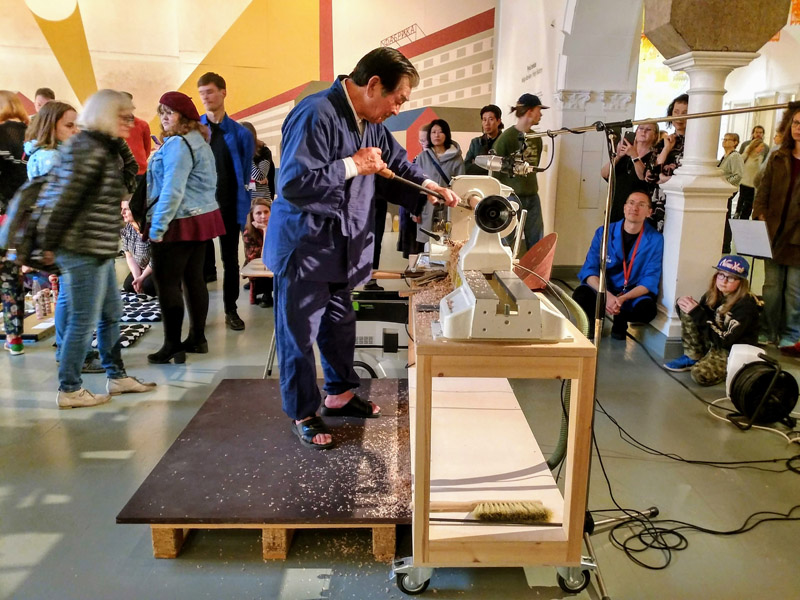 11.05.2019
Today we celebrate Japan at Designmuseum Helsinki.
Kokeshi masters Abo Mutsihide and Hiraga Teruyuki from Tohoku, Japan show how these magical traditional dolls are born.
SECRET UNIVERSE at Designmuseum 5.4.-22.9.2019.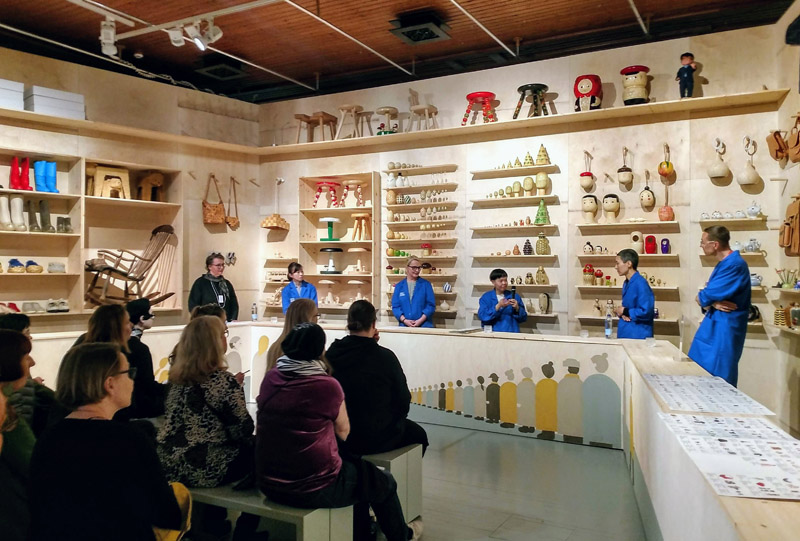 11.05.2019
Japan talk opens our Japan Day at Designmuseum Helsinki.
Shigemi Takahashi, Anna-Maria Wiljanen and Nene Tsuboi join our talk about all spiritual in Japan. Leena Svinhufvud moderating.





18.04.2019
We just got these new amazing photos by the amazing Paavo Lehtonen! Images here.
SECRET UNIVERSE at Designmuseum 5.4.-22.9.2019.





10.04.2019
NEW PRODUCT! Secrets of Finland by Company for Artek.
We designed a collection of six ceramic items celebrating Finnish festivities and beliefs. The Lucius and Lucia candleholders bring light to the dark winter. Pauper coin collector is based on a tradition of wooden paupers outside churches collecting money for the poor. The Midsummer Dream Vase is for the seven wild flowers one should keep under the pillow to meet ones future partner. And last is the Easter Witch with her dog who holds the decorated easter branches (virvontaoksa. Available in May 2019.
Photo: Marc Eggiman / Artek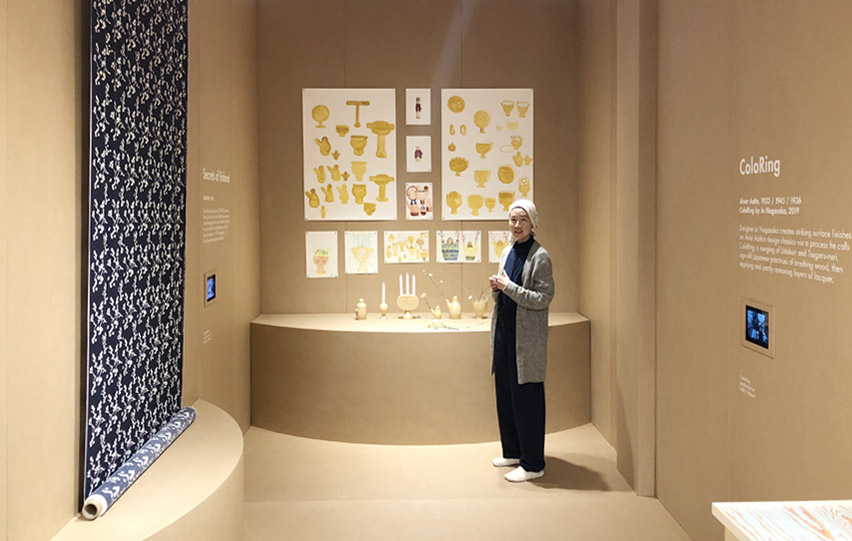 08.04.2019
We'll be in Milan for the launch of our collection Secrets of Finland for Artek. The collection is part of the FIN/JPN Friendship collection. Exhibition design by the ever-amazing Linda Bergroth. Join our breakfast talk on 10th Wednesday morning at 9.30. Via Lovanio 6.





04.04.2019
Secret Universe opening! We are so thrilled and deeply honored to have the inauguration of the exhibition by our hero, the amazing President Halonen! the 11th President of Finland (2002-2012) first woman at the office.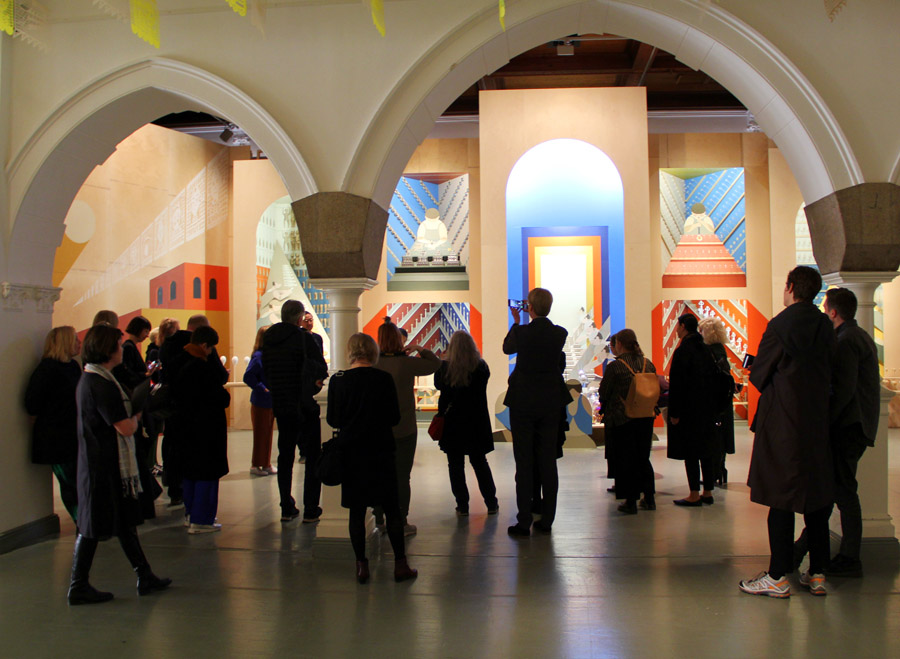 04.04.2019
Secret Universe about to open. Visitors gathering to the temple.
Company Secret Universe at Design Museum Finland from 5th of April to 22nd of September 2019.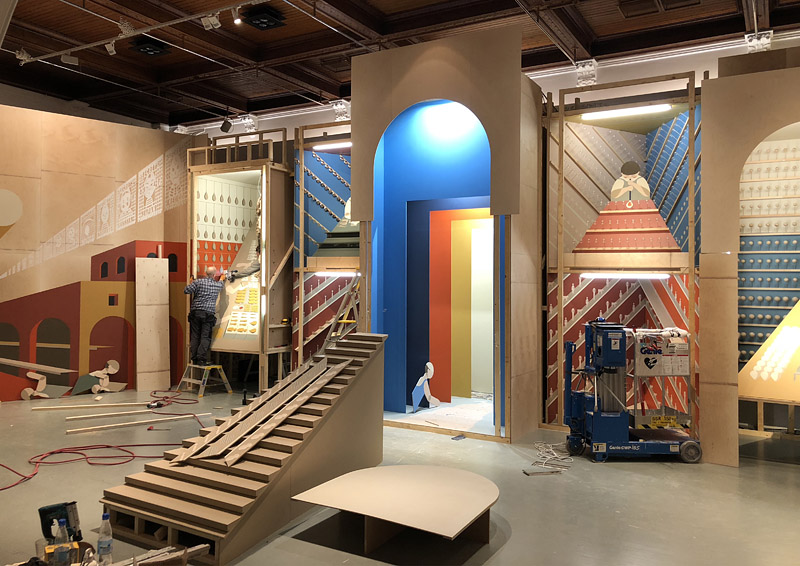 02.04.2019
Building a Temple.
Company Secret Universe opening after tomorrow 4th of April at Design Museum Finland.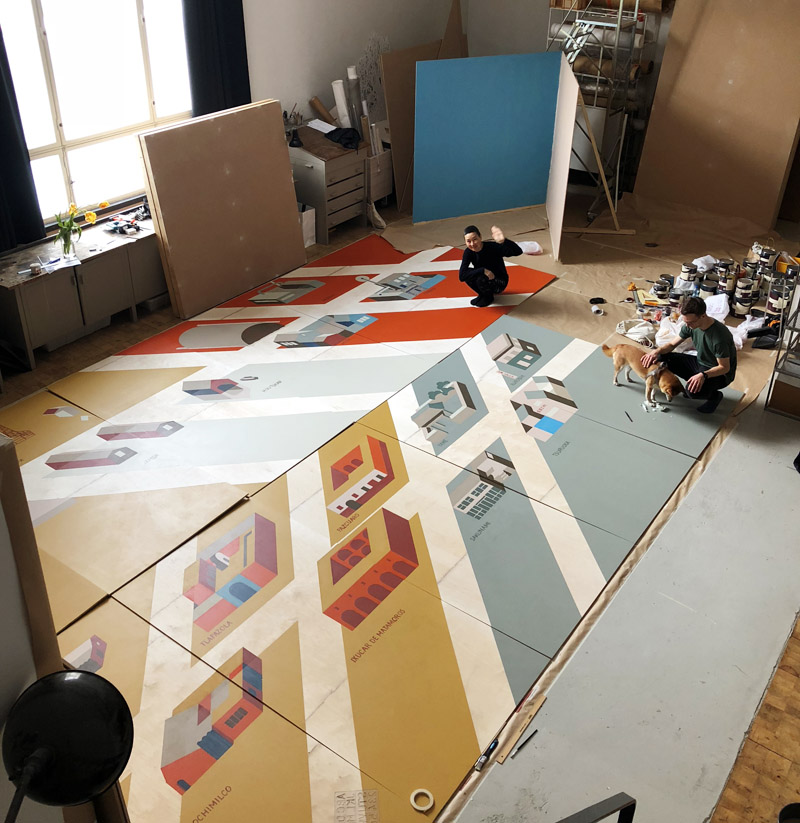 04.03.2019
Secret locations. Villages and homes of masters around the world.
Company Secret Universe at Design Museum 5.4.-22.9.2019.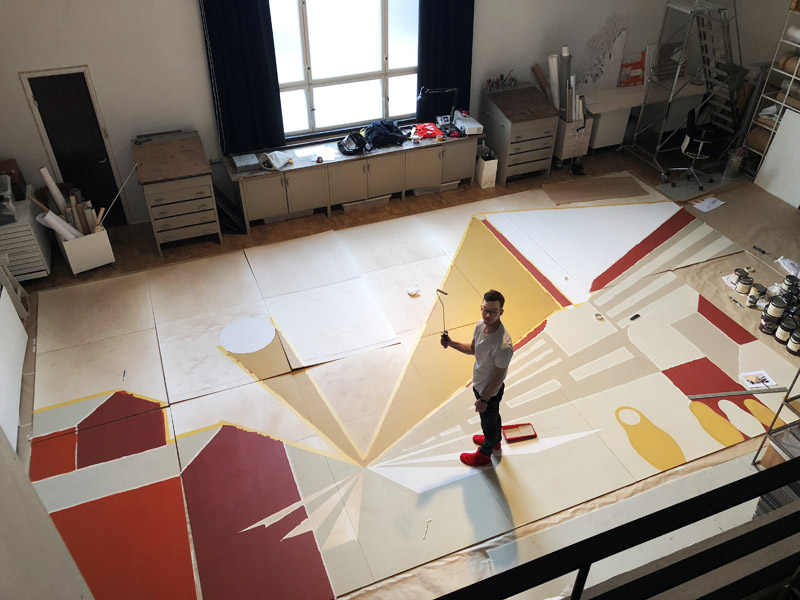 20.02.2019
Painting Russian village for Holy Temple.
Company's Secret Universe opens at Design Museum 4.4..2019.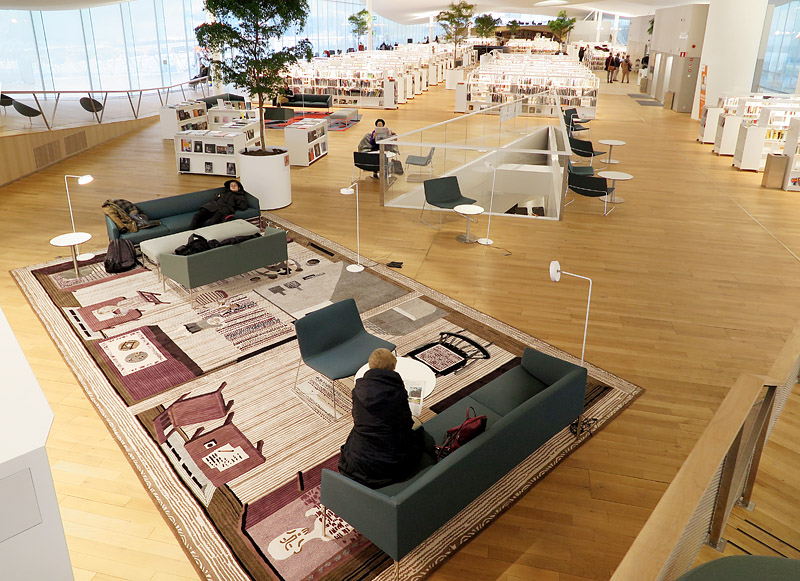 08.02.2019
We designed a carpet for the new Central library Oodi.
The carpet is one of the six art-carpets comissioned for the library. Ours is an ode to the late Finnish writer Aleksis Kivi (1834–1872).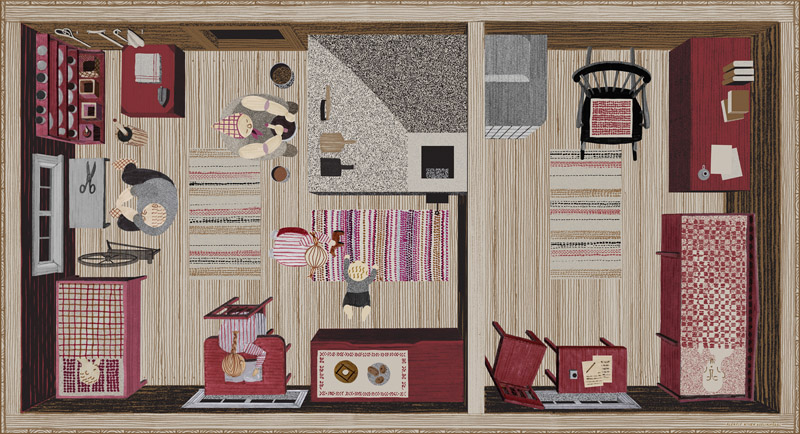 The base of our artwork was a tiny cabin where Aleksis Kivi spent his last year. The cabin is reproduced in 1:1 scale in the carpet (3850 x 7300 mm). The library users can now walk in the cabin and experience the conditions of life in late 19th century. Aleksis Kivi shared this tiny cabin with his brother's family of wife and four children.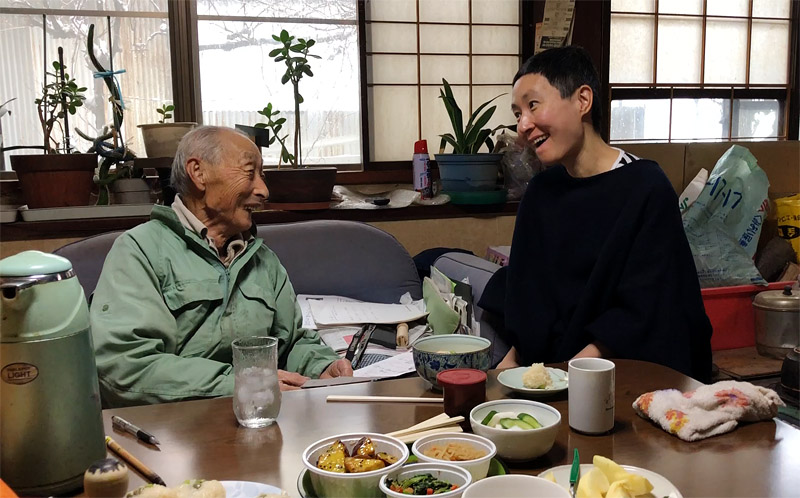 28.01.2019
Meeting idols. Aamu with Kokeshi master Igarashi-san, 93 years. We are working on a new project together.
This and other new Secrets from Japan will be shown at our Secret Universe -exhibition at Design Museum in Helsinki opening 5th of April 2019.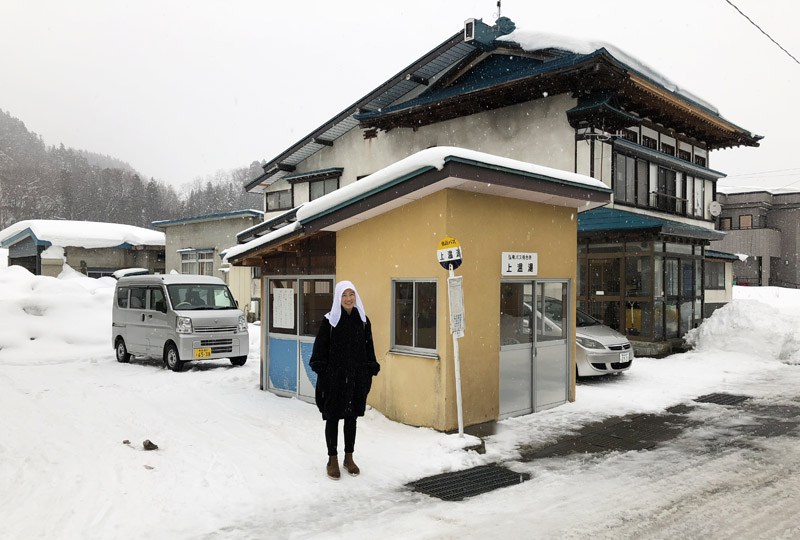 23.01.2019
Snow storms and hot springs in Kuroishi, Japan.
We'll be touring northern and central Japan visiting old friends and masters in preparation for our upcoming exhibition Secret Universe in Designmuseum in Helsinki.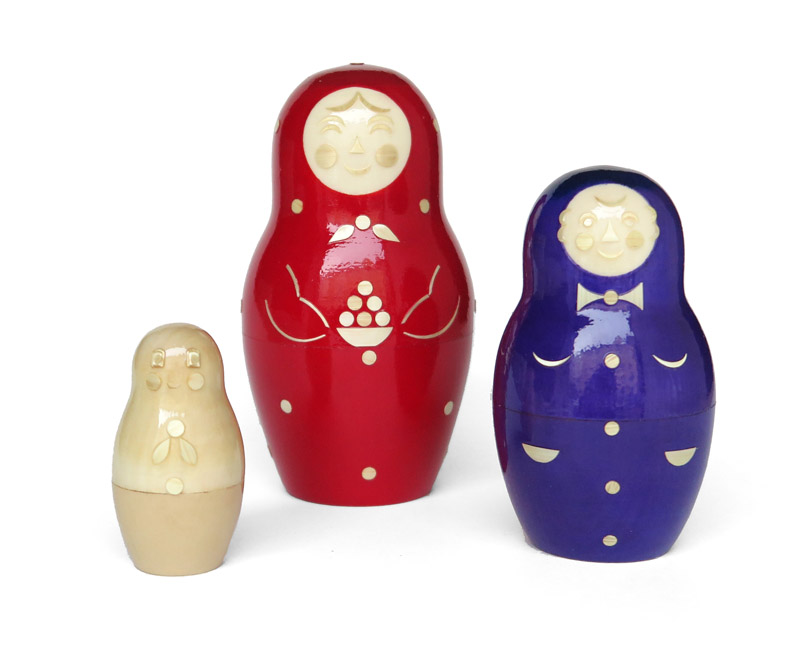 02.01.2019
NEW YEAR, NEW PRODUCT! OLKISET -a matryoshka family utilizing traditional straw technique
Material: Linden, straw, anilin paints. Manufactured in Nolinsk, Russia. Design: Johan Olin / COMPANY
Size 140 x 80 mm. Price: 125,00 EUR


What we did before: